I am a BEAT lol.
I always forget how much work birthday parties are! We didn't have a huge turnout like we usually do so I kept things simple. We ordered some subs and all the sides... I made a yummy cheese ball with crackers (recipe to come soon!), spinach dip, chips, cookies, candy, veggie and fruit platters, etc. All the typical yummy party foods! I also tried a new cocktail meatball recipe but.. eh.. not a good one! lol.
I don't have very many photos to share. I would be a HORRIBLE event photographer.. once everyone arrived I stopped taking photos and was in la-la land.. I go there often, actually... lol. I am really hoping my mom got some good photos. She took pictures of all the gift opening, candle blowing, etc. Heck.. I didn't even get pictures of Austin! (because my mom took some..).. well, just one.. which is posted below.
We all had a nice time though!.. Some of Ryan's family came that we don't get to see much of.. so that was nice! (Waves hello to Nancy and Dana.. 'cause I know they are reading!)
Anyhow.. on to the pictures!
The birthday boy! LOL! He likes to get himself dressed. He changed his pants, put Autumn's slippers on and Ryan's hat.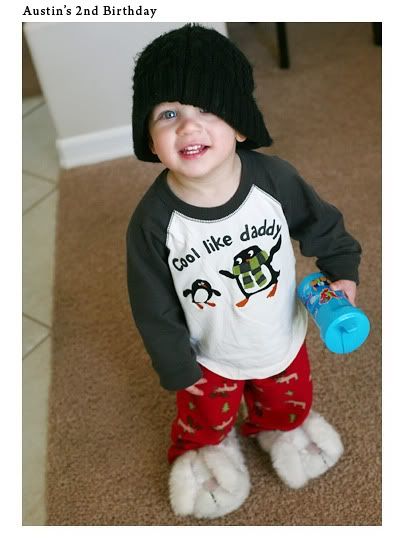 The cupcakes I made :) The orange thing on top is suppose to be a crater.. I should have done it grey to match the cake though.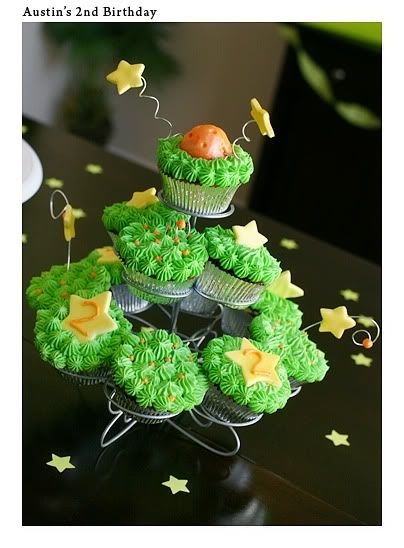 The cake I made.. I am not 100% thrilled with it though.. Austin loved it! He kept calling it a cookie. And when he saw it he said, "Mmm nice cookie, mama" in his little Austin baby voice. Sooo sweet!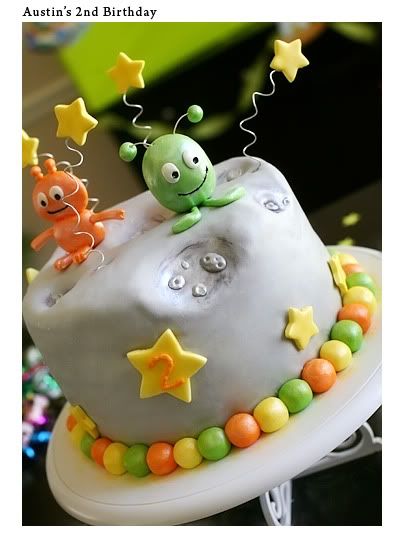 The gift table.. which ended up overflowing to the chairs next to it lol. He got tons of cars with some Spongebob thrown in so he is thrilled!
I printed the aliens/rocket/spaceship out to decorate with. The bucket has goodie bags and then everyone got some crayons. I just filled the goodie bags with candy.. because that's all the kiddos really care about anyways, right? lol.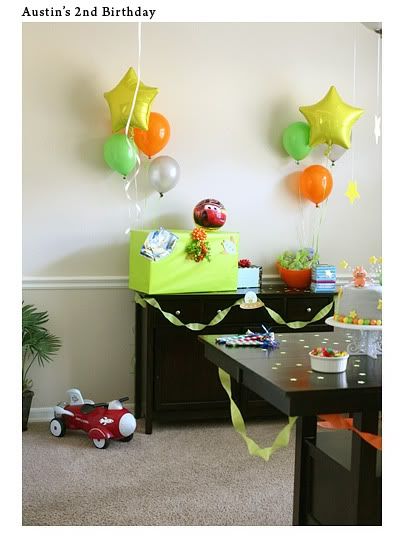 We bought the balloons and  filled them with a helium tank we bought.. it's cheaper that way :)
Another cupcake shot.. cuteness!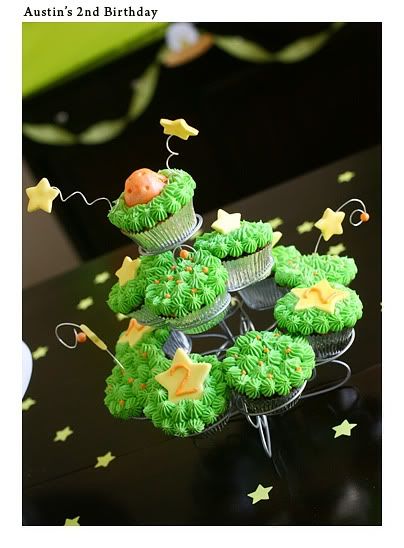 I added the black and the 'rocks' to the craters.. which made me like it a little more.. It looked kinda plain without those little details.
I printed and cut out a bunch of stars and hung them around with clear fishing line. :) It was cute.. cruddy picture.. they were bright yellow.. although those other two stars look white lol.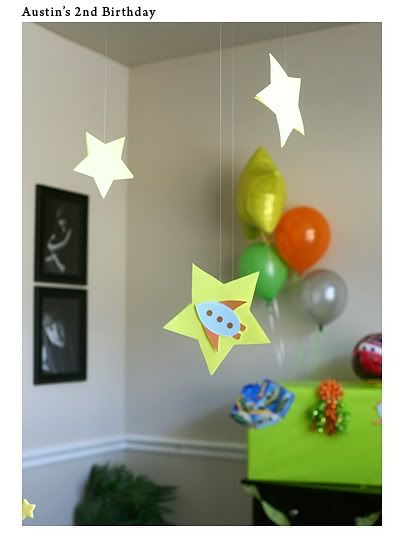 I had ordered some star confetti from Etsy.. but the color was more gold and not yellow.. so.. I bought myself a star punch and made my own! The stars on the plate are candy I made. Easy peasy! Will share the 'recipe' soon :)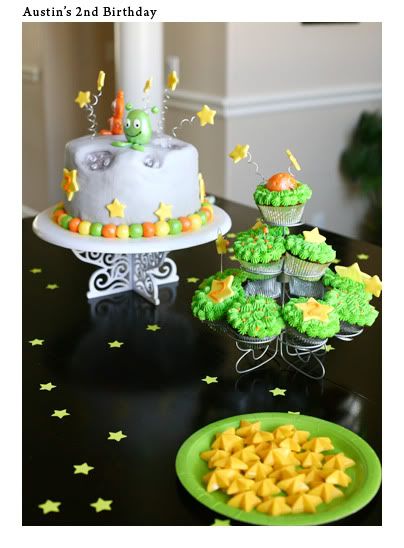 The food table. There were stars hanging above the table that you can't see. I also had a planet on the wall. Like I mentioned before.. we had tons of yummy food that I didn't get pictures of lol.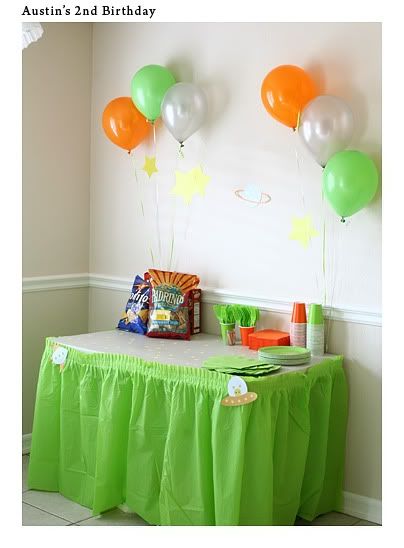 The windows looked like this.. I didn't get pictures of all of them though.
I had all sorts of others lovely ideas.. I just ran out of time.. I still have a half finished birthday banner I was custom making just sitting here.. ah well.
That's about it! Hope you enjoyed! And to those that came to his party, thanks a bunch!!!! :)
Until next time!