Felt flowers are so easy to make! They are super cute and make great hair pretties and even better.. cheap to make!
I did this quick tutorial on how to make a petal stacked flower headband/clip. This turns out to be about 3" wide.
(the flower shown here was made slightly different.. using all large petals)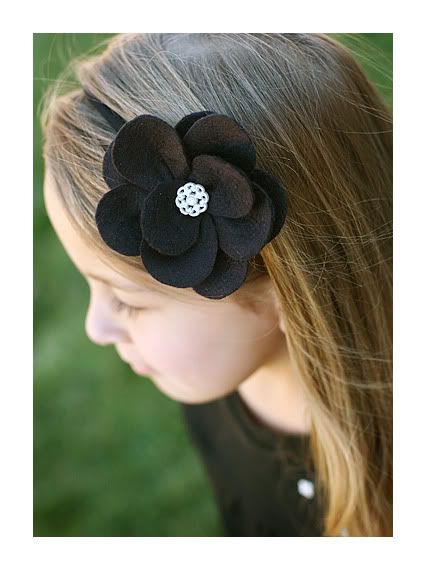 First.. I want to say I was so not using my noggin today. I should have used a different colored felt because it's hard to see everything with the black.. Ah well!
Let's talk about felt! There are a few different types of felt you can buy. There is acrylic felt (icky), 100% wool felt, a wool blend felt, eco-felt (recycled from plastic) and even handmade felt!
I do not like the cheapie acrylic felt at all. It get super fuzzy, tears and streches easily and it doesn't hold it's shape well.
100% wool felt is great.. but can be a little more expensive.. my choice? A wool blend felt! Why? It holds up really well like regular felt but costs less. It also doesn't get fuzzy like acrylic felts do.
I always try to buy off of Etsy when possible. These two sellers are my favorite for felt.
TheDailyPinCushion - Nice color selection! Fast shipping and in the US.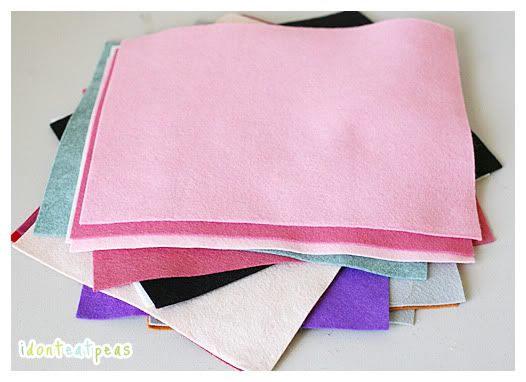 And then there is Lupin She is located in the UK but the shipping is very fast. She has some colors I couldn't find from US sellers. Her felt is thinner and softer which is nice for making roses (I will share how to make roses another time).
Let's get started!
You will need -- Felt sheet, hot glue gun and glue, thread, scissors, a button to place in the center, needle and a clip or headband. I am using an elastic headband found at many stores locally. Mine are Goody brand from the amazing money sucker store, Target.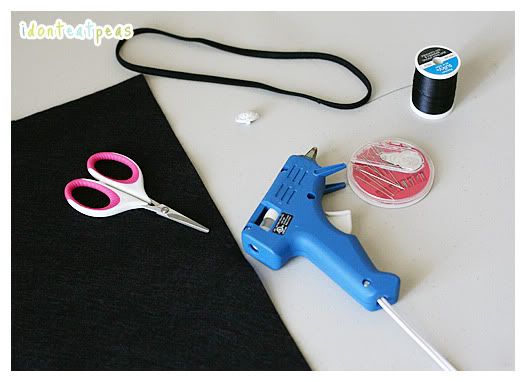 My pattern.. I know.. kinda sloppy drawing.. I tried. Now stop complaining and right click and print! Then cut them out. It's best to print onto cardstock for a more durable pattern. **if this does not print right for you.. let me know by commenting and I will email you a copy.**
You will want to cut one circle, 5-6 smaller petals (I did 5) and 12 large petals.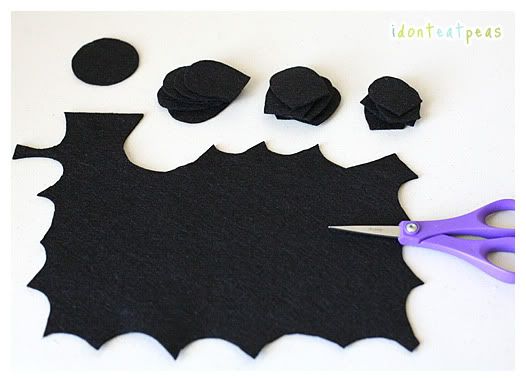 You can hand sew them by pinching the ends and tying a knot for each petal.. but really, this is a total pain and amkes your fingers hurt! (Yes, my fingers look like crud.. my arcylic nails are off and welp.. yeah. They are beat up LOL!)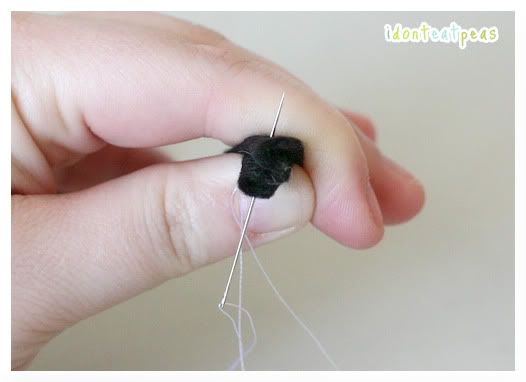 Sooo.. because I really hated doing that to 12 petals I started using my sewing machine. If you do it this way fold your petal in half.. using a regular tension (I used 3 but I know all machines are different) and a long stitch length (4.5 or 5 is good)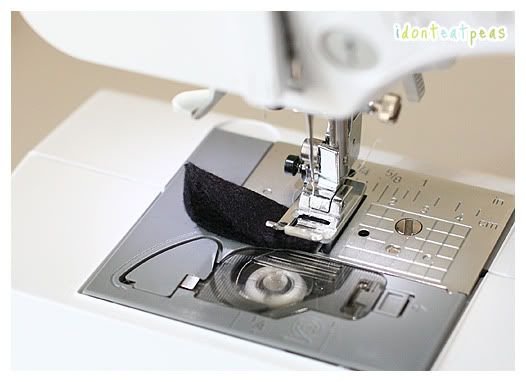 Stitch them well.. be sure to backstitch! Youcan even use a drop of no fray to help them stay in place (I don't) And FYI, you do not have to stitch and backstich like I do (shown below) just do whatever it takes to keep a small free edge and get those suckers to stay put!.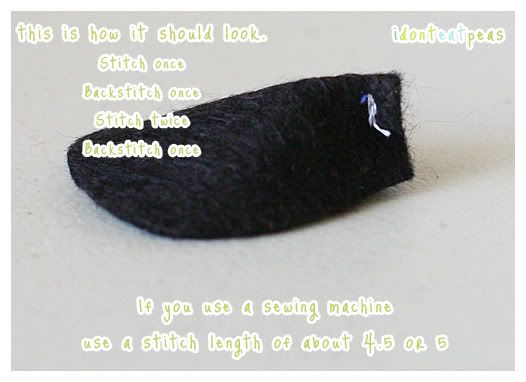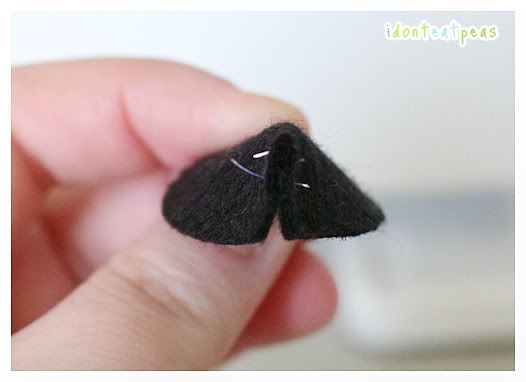 And I got all these babies done in about 3 minutes!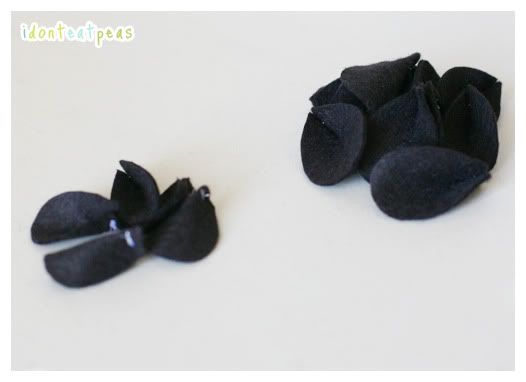 Time to put them together. Grab 6 of your large petals and we are going to gather them.. you gather by folding down the loose sides and pulling the needle through.. like this (icky fingers again.. beware!)
Then gather them all. Try to have your petals overlap slightly.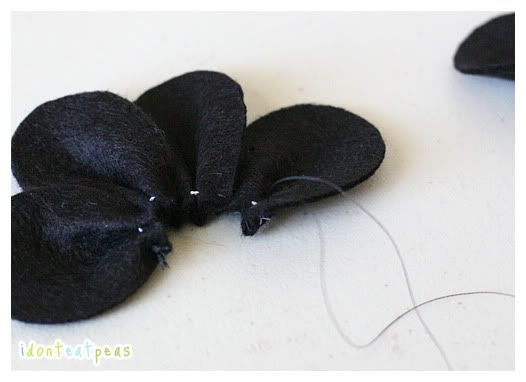 Pull the thread as tight as possible and tie a few knots (You will need to sew the start and ending petals together first this is usually when I gather and pull the thread tightly) You will need to pull as you tie to get them to gather as nice as possible.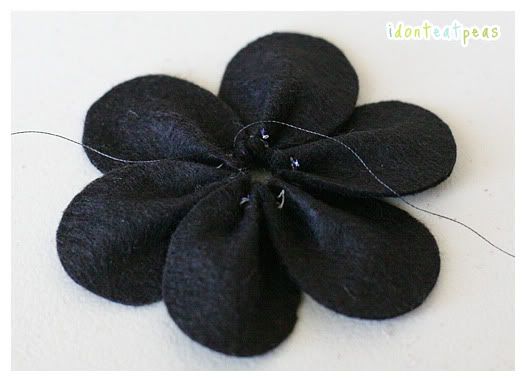 Do the other large 6 petals and the 5-6 smaller petals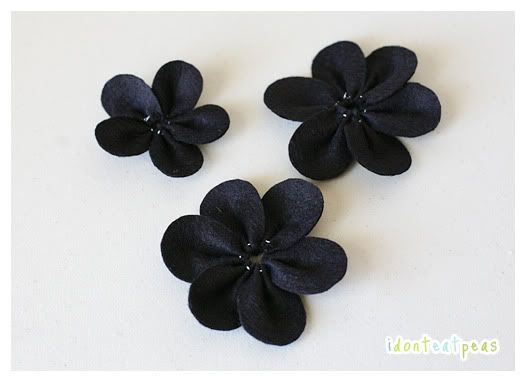 Now we will put the flower together.. You can sew them.. but I learned they hold up better if you glue them :) The thread can break if little hands get ahold of them and yank.. but the hot glue sticks to felt really well!
You are going to layer your 6 large petal sections.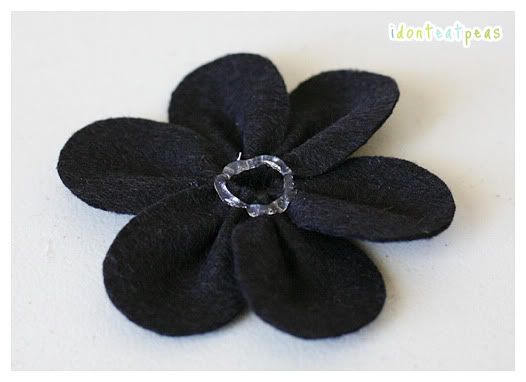 Then add the smaller petal section to the top.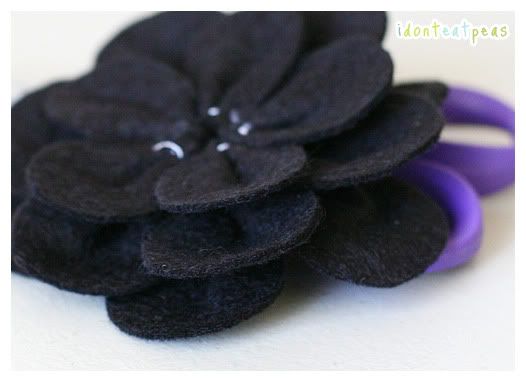 Glue on your button.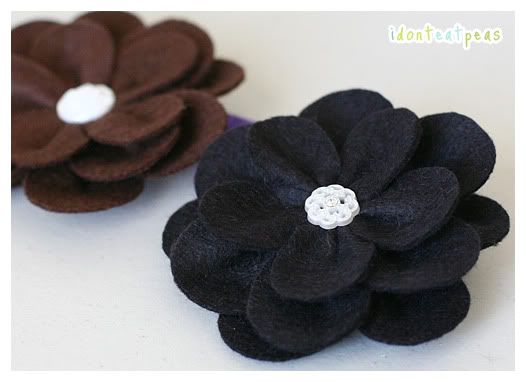 Get your headband and put a little glue on it. When using the elastic bands I like to glue where the ends come together. Place the headband over your flower to let the glue set.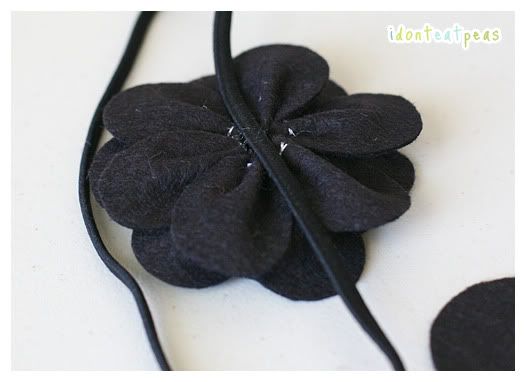 The put a good amount of glue on your circle.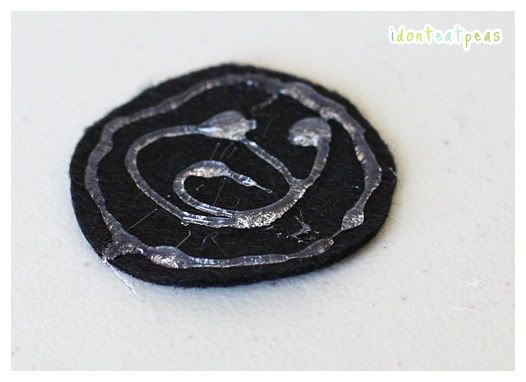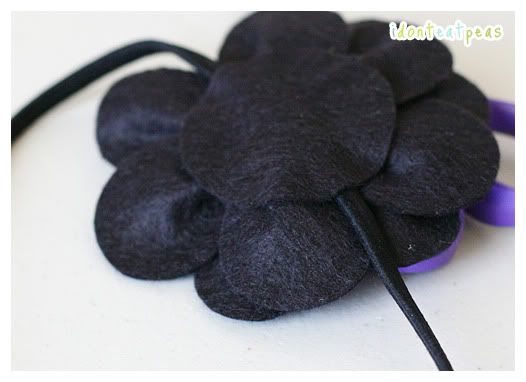 Then stick it over the headband and the back of your flower.. shape it inbetween the petals so you do not have any gaps. When you're done turn your flower right side up and shape it a little.. and.. voila!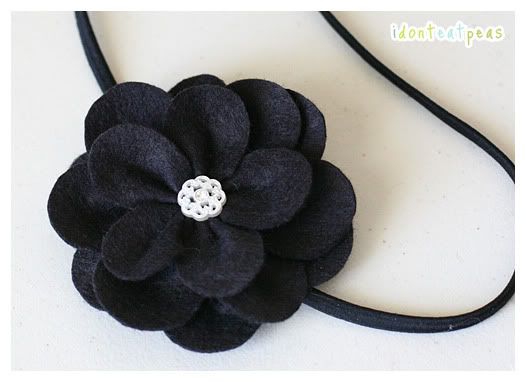 I hope you liked this tutorial! I have a lot of things you can do with felt so please keep coming back for more recipes, tuorials, crafts, photos, etc.!
Annnd.. HAPPY NEW YEAR EVERYONE!